Axman Chiropractic Office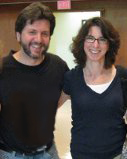 We welcome you to our website. It is our hope that the following pages can be of assistance to you. Whether you are a current or future chiropractic patient, the following pages are designed to empower you to reach your health goals.
We offer the information contained on this website to everyone seeking knowledge on the wonders of good health through chiropractic care. We believe everyone deserves a healthy life.
Please take advantage of all the information provided and contact us personally if we can offer specific information suited to your health care needs. We are here because chiropractic works.
David Axman, DC, CCSP, is a graduate of Life Chiropractic University in Marietta Ga. In addition to his rigorous chiropractic education, Dr. Axman has an advanced graduate degree as a Certified Chiropractic Sports Physician from New York Chiropractic College. Dr. Axman completed 2 years of additional training and is certified in Acupuncture. His continuing education has included such varied topics as: treatment and prevention of Osteoporosis, specialized treatment for Senior citizens, low force (gentle) techniques that include Activator and SOT. He has been an instructor of nutrition and a guest lecturer at Hamden Adult education and Manchester Community College. Some of his published articles include" Lowering Workers Compensation Injuries, Effective Treatment for Low Back Pain, and Reducing Carpal Tunnel Injuries". In an effort to better serve his patients who has sustained auto injuries Dr. Axman has also completed an advanced course in auto injury management.
More